Tuesday, February 25 | 8:00 - 9:30 AM PST
Press Club

Advancing Security for the Modern Business

Join us for breakfast on February 25th for an educational and engaging panel of security peers.

Cybersecurity is an ever-changing discipline, rife with new challenges and enhanced expectations on an all-too-regular basis. Strategies and solutions that organizations have relied on for years can become antiquated at a moment's notice, and managing risk within the modern business environment has never been more challenging or critical.
Join us for a panel of your peers from the cybersecurity community for an open forum discussion on lessons they've learned from their experience and methods they've applied to their programs.
Bring your questions!
Speakers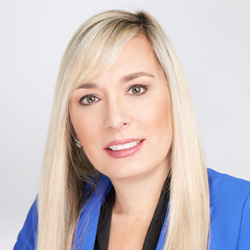 Stephanie Furfaro (Moderator)
Senior Vice President, North American Growth
Stephanie brings over 18 years in sales leadership and go-to-market roles where she built and managed global sales programs, operations and strategy. Stephanie has held senior positions in a number of high-growth companies in addition to Rapid7, including Allaire, Macromedia and Adobe, each of which have influenced her commitment to delivering customer value. Stephanie joined Rapid7 in 2011 to lead sales strategy and operations and then as Chief of Staff working with the CEO and Executive team to lead strategic planning and initiatives. Prior to her role leading North America Sales, she led global customer success ensuring strong customer retention as the company transitioned to a subscription business model.
Jeffrey Gardner
Information Security Officer
Jeffrey has 16 plus years of experience in Information Security with a strong technical background as well as millitary leadership experience. Jeff has a wide range of industry knowledge working in; manufactoring, retail, government & defense, e-commerce and now healthcare.
Alex Burinskiy
Manager, Information Security
Alex Burinskiy, Manager of Security Engineering at Cengage, is responsible for security operations, infrastructure, and incident response. With over 10 years of experience in technology and a background in managing enterprise threat levels, architecting security infrastructure, and building holistic security programs, he has been keeping Cengage's data safe for the past 4 years. Alex holds a master's degree in information systems from Minot State University. When he's not fighting cyber attacks, he enjoys traveling the world and flying airplanes around the Northeast.
Justin Pagano
Senior Manager, Security Operations & Engineering
Justin leads and supports Rapid7's internal Security Operations & Engineering team, who drive vulnerability management and incident detection & response efforts company wide. They also partner closely with Rapid7's Corporate IT teams to continuously evolve and automate security controls that enable our business to securely advance.
Jay Paz
Director - Penetration Testing
Jay is a proven security professional and leader with more than 10 years of experience in information security and 18+ years of information technology experience including system analysis, design and implementation for enterprise level solutions. Jay has a strong background in engineer supervision and training as well as experience in major programming languages, operating hardware and software, and major infrastructure application development. Jay aims to inspire, grow, and develop talent while providing vision and setting direction for the team; lead effectively through outcomes rather than tasks.
Event Details
Date/Time: Tuesday, February 25 @ 8:00 - 9:30 AM PST
Location: Press Club
Address: 20 Yerba Buena Ln San Francisco, CA 94105
Don't forget! The Rapid7 Lounge at the Press Club will be open from 8:AM 'til 3:00PM on Tuesday, February 25th and Wednesday, February 26th.

What will be provided?
Access to Rapid7 Experts
Tons of seating for a quiet place to get away from the show
Power & WiFi